Features
4 years of experience
We've been creating and producing treasure hunts since 2014. Since then we've been dedicated to provide outstanding adventures and well structured treasure hunts.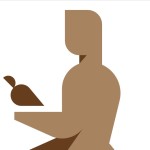 One size doesn't fit all
Most of our quests get tailored according to your requests, so no two quests will ever be the same.
First in Serbia
We're proud to be first and Serbia and the region specialized for these kinds of activities.
Edutaiment
Learning while having fun! Our quests are both educational as well as entertaining.
Suitable for people of all ages
Our youngest participant was in baby stroller and our oldest… well we thought it was too rude to ask for their age.
Flexible schedule
You choose the day and time for your quest.
Testimonials
We enjoyed a lot the walking quest. It took us to almost all major attractions in Belgrade, while keeping
us intrigued on what's the next riddle would be. It was not complex and even light. So that we could
both enjoy the walk and a bit of thinking.
Dmitry, Russia
This is more fun that you had in years! And it's for everyone – kids, young adults, a bit less young adults,
locals and visitors alike!
Belgrade is my hometown, and I thought that I knew loads of stuff about its history. But then I went on a
quest and learnt loads of stuff more, and saw Belgrade in a really cool, fresh new way.
I have BeoQuests quests in plan for everyone visiting me and Belgrade 🙂
Jelena, Serbia
This was really fun and interesting! We saw the entire city and the founder of Beoquest was really
helpful and customize our quest! Fun quest and historical questions, a good mix! You really have to try
it!
Siri, Sweden
Beoquest is ultimately best way to discover Belgrade, learn about history and have fun! Exercise your
brain and make unforgettable experience of this amazing city!
Even if you visited before, you will always get to know something new and completely stunning!
Soo different from any boring touristic walk!!
Ines, Switzerland
Contact
E-mail: info@beoquest.net
Tel: +381 (0)64 331-85-25  Monday – Friday (from 11:00 to 18:00)
Traveling and playing games – is there any other combination that people love more? We love to solve riddles, brain teasers and search for clues. That is why we decided to create city game that looks like treasure hunt.
Beoquest is a creative organization for interactive treasure hunts, founded in 2014. We are proud to be the first and so far unique one of this kind in Serbia and the region. Today, we provide interactive outdoor city games to everyone interested, yet maintaining tailor-made service. Each time we try to offer to our participants something different, so that they remember the time spent with us and say "I wish they make something like that again!"
We look forward to meeting you and look forward to seeing you at our future quests!
When are the quests organized?
Quests are organized in agreement with participants. Please contact us for more information!
How much in advance do we need to schedule the quest?
For standard Belgrade quest at least 24 hours before you want to go on the quest. For customized quest the sooner the better.
Where do we start from?
Meeting point for all quests is the city center, nearby your first task. After you register for a quest we will send you details about the meeting point.
How much participation cost?
The price varies due to several factors. For those on the low budget we recommend standard Belgrade quest. Every other quest is more or less customized, so the price depends on individual requests.
What if the weather is bad?
If you don't mind exploring Belgrade during bad weather conditions, we don't mind either. We're always in touch with our participants and together we can decide what the best option for group is. For travelers, during low season period, we always suggest Belgrade walking quest.