Are you visiting the city and want to buy special Belgrade souvenirs? Or are you from Belgrade and want to buy local gift for foreign friend?
If you are looking for the perfect souvenirs from Belgrade, don't look further, here is our top 10.
Whenever one travels, they want to bring some things that remind them of the places they visited. Memories and experiences are more important than things, so when people travel it can be interesting to shop around and see what the local specialties are. It's not the object itself that matters, it's the memory that goes with it.
Tesla cup
Nikola Tesla museum is the most visited museum in Belgrade and you should not miss it. When it comes to the souvenir we absolutely love this Mr. Light cup. For more Tesla souvenirs such as bag, passport cover, card holder or print; check this website.
Niti handmade wool socks or little kilim
For traditional souvenirs in modern design Niti is perfect choice. Timeless pieces that are handmade, also made from Serbian wool, so it is 100% local product.
Print or painting with Belgrade motive
Beograd je slika by Vuk Vučković
aBGD by Duško Papirović
Book from Serbian author
Any book from our literature Nobel Prize winner, Ivo Andrić and we are also recommending Mihajlo Pupin autobiography "From Immigrant to Inventor". For this book he even got Pulitzer Prize! If you want to dive into Serbian mentality, you should check work of Momo Kapor.
Decko tzar shirt
Ratluk and coffee
Traditional Serbian-Turkish black coffee and sweetmeat that goes with it.
Unique second hand/vintage clothes
From pin-up dresses to eighties shirts, you will find unique clothes and accessorize. Each vintage piece you'll find in these stores has its own history and getting one as a souvenir is a very creative idea.
Part of Serbian folk costume
Our recommendation goes to leather folk shoes (opanci), embroidered sleeveless vest (jelek) or cap (šajkača).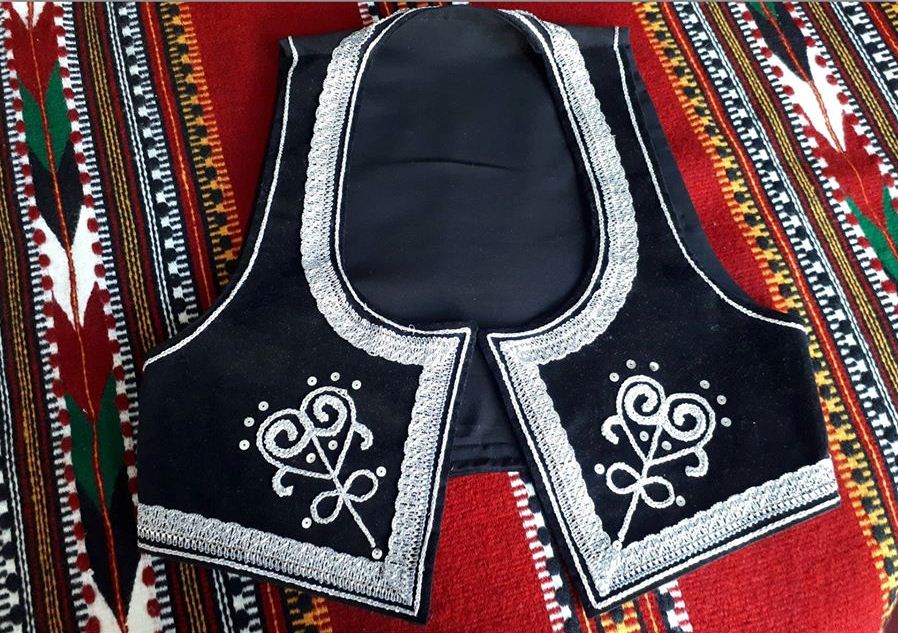 Cyrillic coaster 
You can get it here.
Something from local supermarket
When traveling, never miss the chance to visit local supermarket. It's step into local life! For sure you'll find something you like whether is sweet, savory or alcohol. Another local souvenir from Belgrade could be a newspaper. It is a great way to see which were the headlines during the time you Belgrade and what was going on in the world at that moment.